Dip Powder Nails Kit #115 | Kaleidoscope
"Take This Collection To Prepare Your Summer!"
PACKAGE INCLUDES:
-Dipping Powder *12 (0.53 OZ/Each)
-Base Gel, Top Gel, Activator, Brush Saver, Nail Brush
"Beetles Dip Powder starter kit formulated without harsh chemicals, no harm to your skin. No need to be cured, reduce the hurt from uv lamp. If you want to start your dip journey, this perpect dip powder kit will help you discover everything you need to begin. Pick the colors then get strong and natural long-lasting nails!"
PRODUCT TYPE:Powder
"Just dip and it's so perfect.Let's enjoy the DIP FUN!!!✨✨✨"
NOTE:
-Only used for nail. May product an allergic reaction by skin contact.
-Avoid contact with eyes, mouth and skin. Please take skin test every time before doing manicure.
-Stop using immediately once feeling uncomfortable or redness and itching develop. If symptom persists, consult a doctor.
#To view the MSDS sheet of Acrylic, CLICK HERE.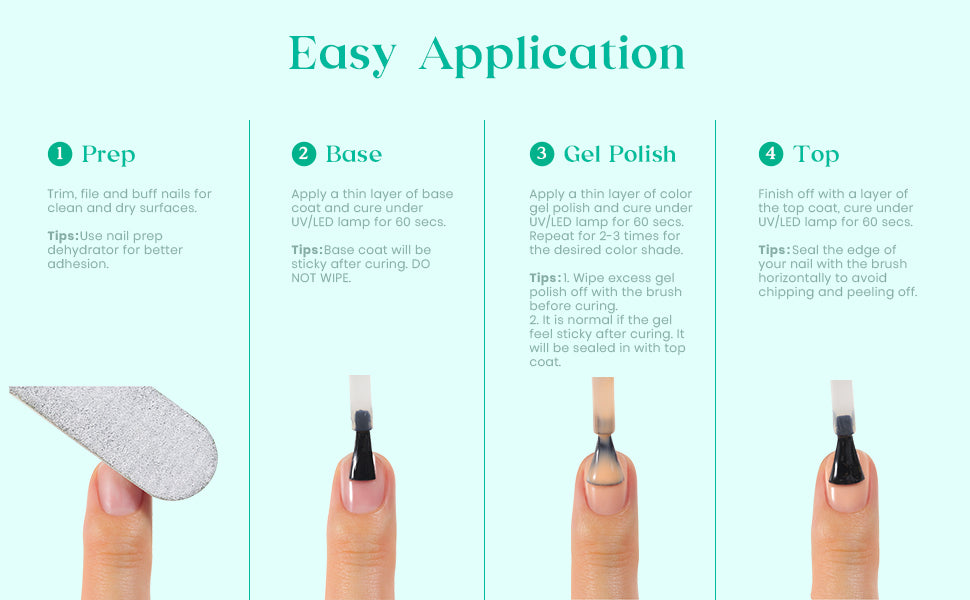 How to Apply Dip Powder?
Step 1: Prep the nail. Push back the cuticle. Remove shine from the natural nail with a file or a drill, especially around the cuticle and edges of the nail. Use brush remove dust and clean.
Step 2: Apply a thin Base to the entire nail surface and quickly dip the nail at a 45-degree angle into the choice of dipping color powder coating the entire nail bed and pull straight back out.(Avoid getting the Base onto cuticles. Powder will pick up wherever Base is applied)
Step 3: Allow 20s for nails to dry and then tap off excess powder. Hold finger straight down & use a clean brush to *lightly* remove excess powder from around the nail plate & nail surface (This ensures that the powder does not fall back onto the nail.)
Step 4: Repeat steps 2-3 for 2 or 3 times coverage( Remember to put the BASE brush into BRUSH SAVER to clean when use the second/third times)
Step 5: Apply a coat of Activator to harden the blend of powder & liquid(Allow 10s for Activator to dry completely
Step 6: File / Shape / Buff
Step 7: Wash hands & nails thoroughly
Step 8: Apply another coat of Activator(Allow 30s for Activator to dry completely)
Step 9: a. Apply a coat of Top in quick thin strokes.
                (Allow 30s for nails to dry)
             b. Apply a second coat of Top
                (Allow 2 minutes for nails to dry completely)
If still have quesitons,click here.